Happy Friday!
I thought I would pop by today & let you know about a HUGE batch of restocks which arrived in the studio this week - yay!
With no new release scheduled until January 2020, it gave me the opportunity to restock a lot of popular clear stamp sets and some of which have been out of stock for some time now, apologies for that.
Anyway, let's have a look and see what's back...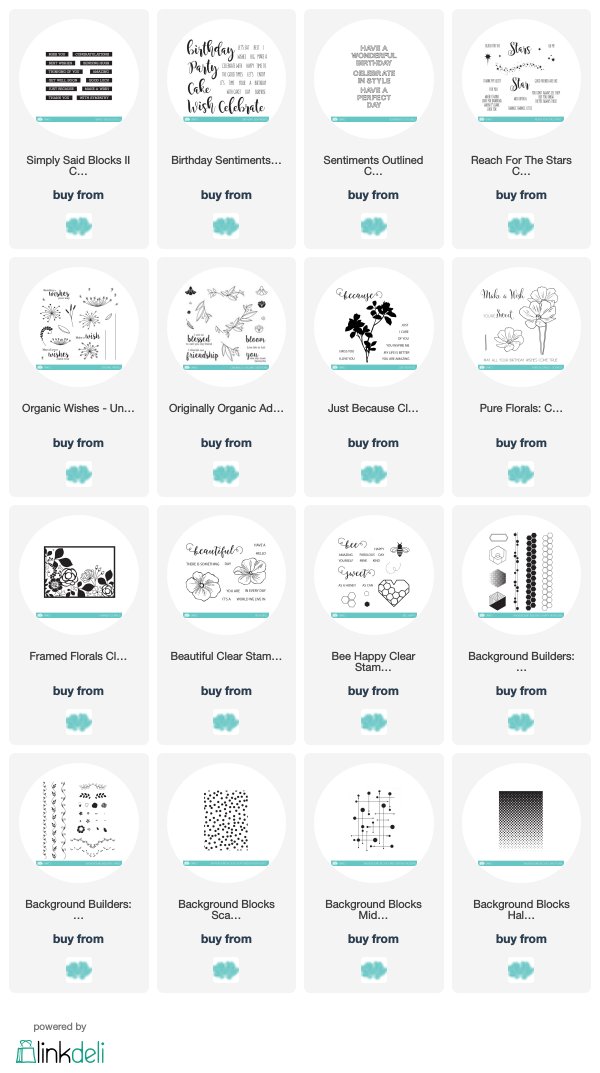 So many favourites of mine here :) Today I was inspired to used Background Builders: Vines, you can check out my card and post
HERE
.
Have a wonderful Friday & I hope you find some time to be creative.
Crafty Hugs