Hey & Happy Thursday!
It's almost been 2 weeks since the January 2020 Release. I am sure the products and inspiration are still fresh in your mind, but as my Brand Ambassadors were late receiving their release goodies, I feel you didn't get to see all the inspiration and possibilities using these new clear stamps have to offer.
So, with that in mind I thought it would be nice fo a January 2020 Release In Review Blog Hop & GIVEAWAY!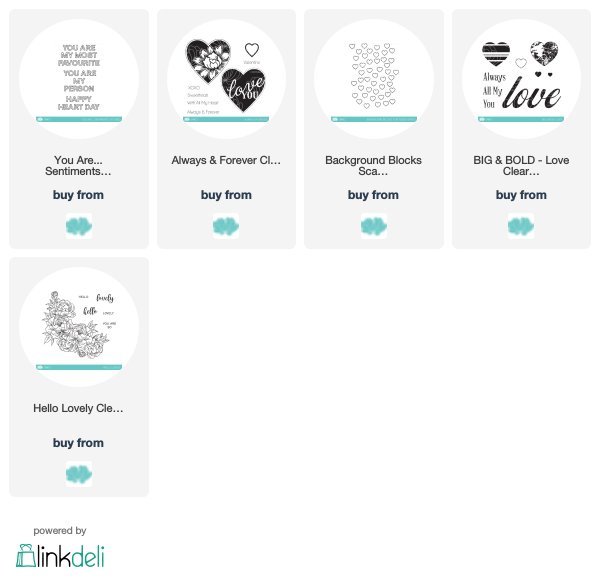 Above is a little look at the clear stamps released & when you click on an image it will take you to the website where you can read more about them & purchase them if you like ;)
So how about some awesome inspiration from myself and my lovely Brand Ambassadors. Be sure to comment along the way for your chance to win the Hello Lovely & You Are, Sentiments Outlined clear stamp sets.
You have until Midnight Thursday 6th February 2020 to leave a comment and the random winner will be announced Friday 7th February 2020.
Wiebke
WOW! I don't know about you, but for sure am inspired to get creative. Thank you for hopping along with us.
Crafty Hugs